A brilliant inkjet idea for coated folded boxes
Atlantic Zeiser GmbH, Piezo Inkjet System, UV/UV LED Inkjet-Tinten
Packaging products are often finished with a protective and glossy offset coat that poses a major challenge for Late-Stage-customization. The extremely smooth surface of coated cartons usually does not allow adhesion with any inkjet technology. Until now, Tritron's UV/UV LED curable inkjet inks, in combination with our 'Magic' primer produce printed images that have excellent adhesion and permanence as well as vibrant colors.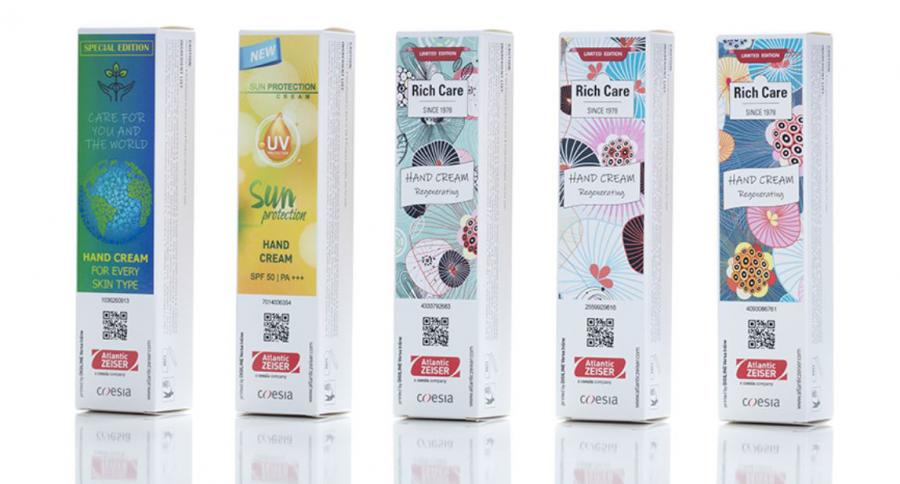 "Viessmann products offer constant reliability. Thanks to the sophisticated, self-centric groove-tongue system, the individual elements fit together perfectly. We save a great deal of time during the assembly process and, with the aid of the wall overlapping system, can join the individual walls without any joints. This means that the Viessmann rooms offer the best possible hygiene standards."
                                                                                                                                                                                                                                                                     - Herbert Leitner, refrigeration system specialist from Austria.
Atlantic Zeiser  drgrdg